Details
ClearColor are monthly colored contact lenses available in a wide selection of beautiful colors.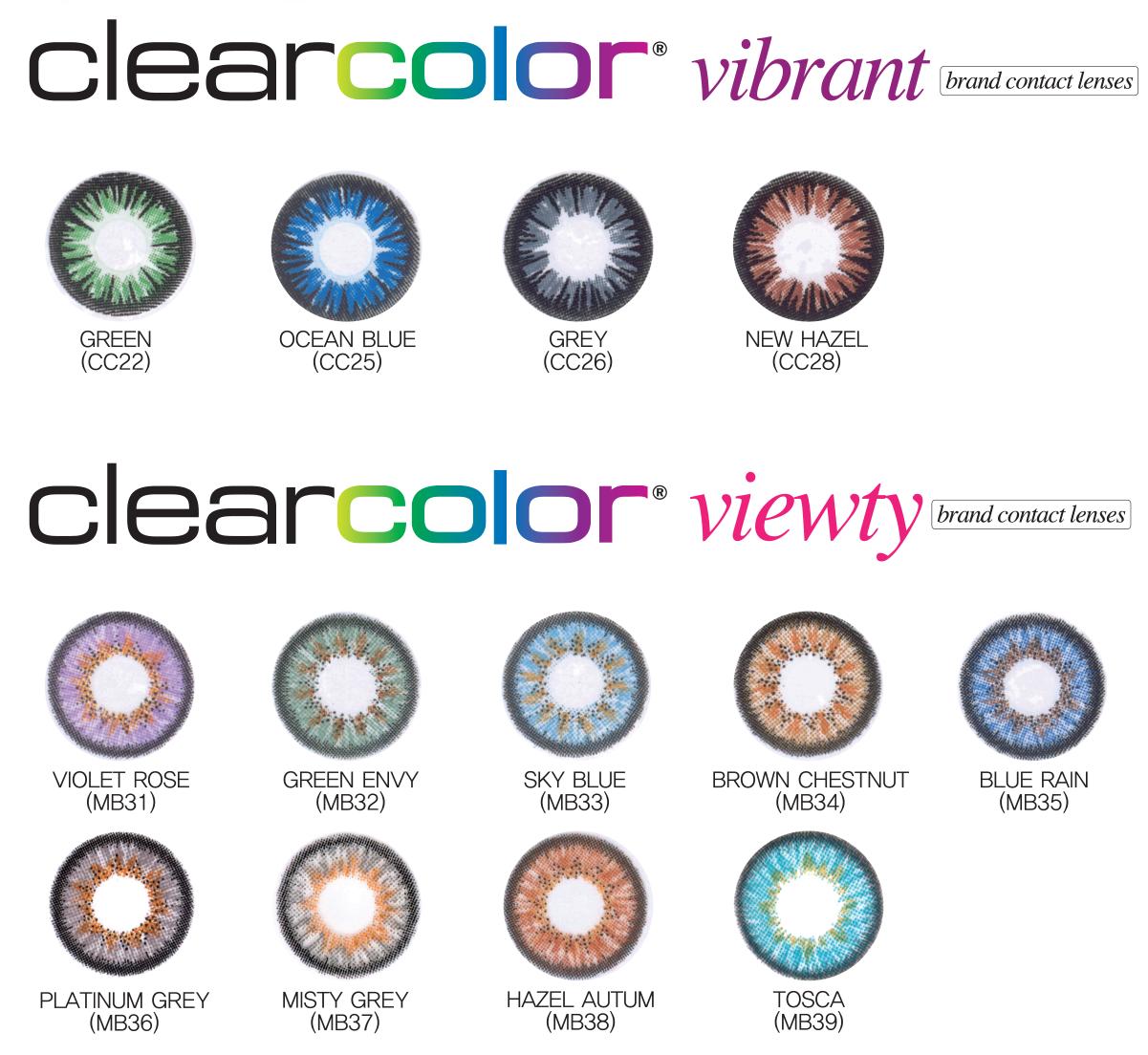 The pigments used in the ClearColor lenses are FDA approved medical grade dyes.
Proprietary Special Invert Padding Technology prevents surface protrusion on the lens, and keeps the eye safe from the colors.
The special design provides unparalleled user comfort, greater centration and premium optics.
Worn as directed, Clearcolor™ lenses provide the safest, most enthralling cosmetic lens experience available on the market.